Colors and Trend Effects with KURZ Thermal Transfer Ribbons
Branding
Your corporate design. Perfectly integrated.
Comprehensive Color Catalog for Breathtaking Designs
Inspired by nature, our color range from sunflower yellow to eggplant and lime green offers an impressive choice, allowing you to incorporate sharp-edged and high-resolution labeling into your packaging and label design. Benefit from our variety:
Highlight important information in color
Label your goods with a color that matches your product
Ensure a uniform, high-quality brand image
Impress your customers with bright neon colors
Systematically differentiate yourself from your competition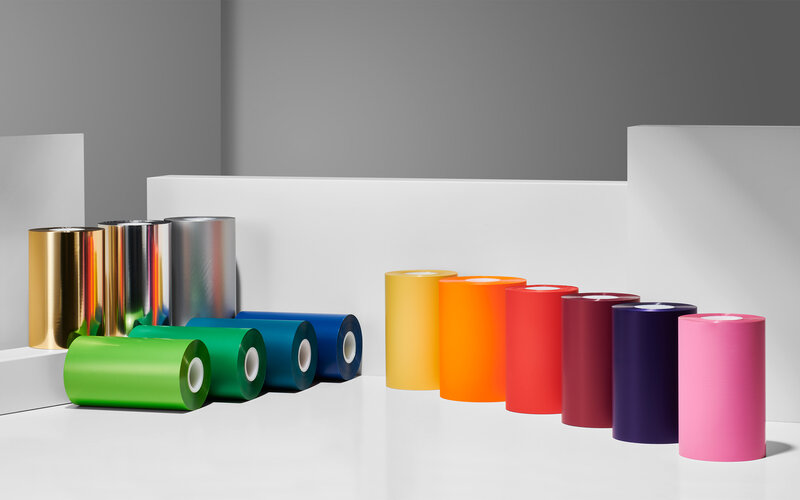 Branding
KURZ Thermal Transfer Overprint in Your Desired Color!
Can't find your color? Our Color Match experts will be happy to help you! Create a unique corporate identity with tailor-made TTO ribbons - our development department will conjure up a precise mix in your very own custom color. Strengthen your brand identity and stand out among the crowd with your corporate-style packaging!
Why it's worth branding your packaging with custom colors with KURZ Thermal Transfer Overprint:
Ensure recognition and support your customers in their purchase decision
Differentiate yourself from the competition
Protect your brand - no one but you owns your corporate color ribbons
Strengthen your brand image with a harmonious overall design of your product
Let's discuss what your individual TTO ribbon should look like!
TTR Color Sheet
Take a Look
Sample Order
Get Our Free Samples
TTR Know How
Learn more