Clearly Mark Hangtags and Care Labels with KURZ Thermal Transfer Ribbons
Safety is paramount: We are your partner when it comes to selecting the indoor or outdoor? Just like there is suitable clothing for different areas of use, you also need to use the right label solution for labeling textiles depending on the application!
Choose between care labels that stay in the garment for a long time and hangtags that are removed by the customer after purchase. KURZ Thermal Transfer Ribbons offer the right color ribbon for every application!
Print required product information such as brand name, size or material composition onto your paper or plastic hangtags quickly, easily and accurately with our premium ribbons. We also provide you with the optimal thermal transfer solution to ensure that your care labels are clearly marked and provided with important information. For you, this not only means an efficient and cost-saving way of working, but also reliable and durable markings in and on the garment.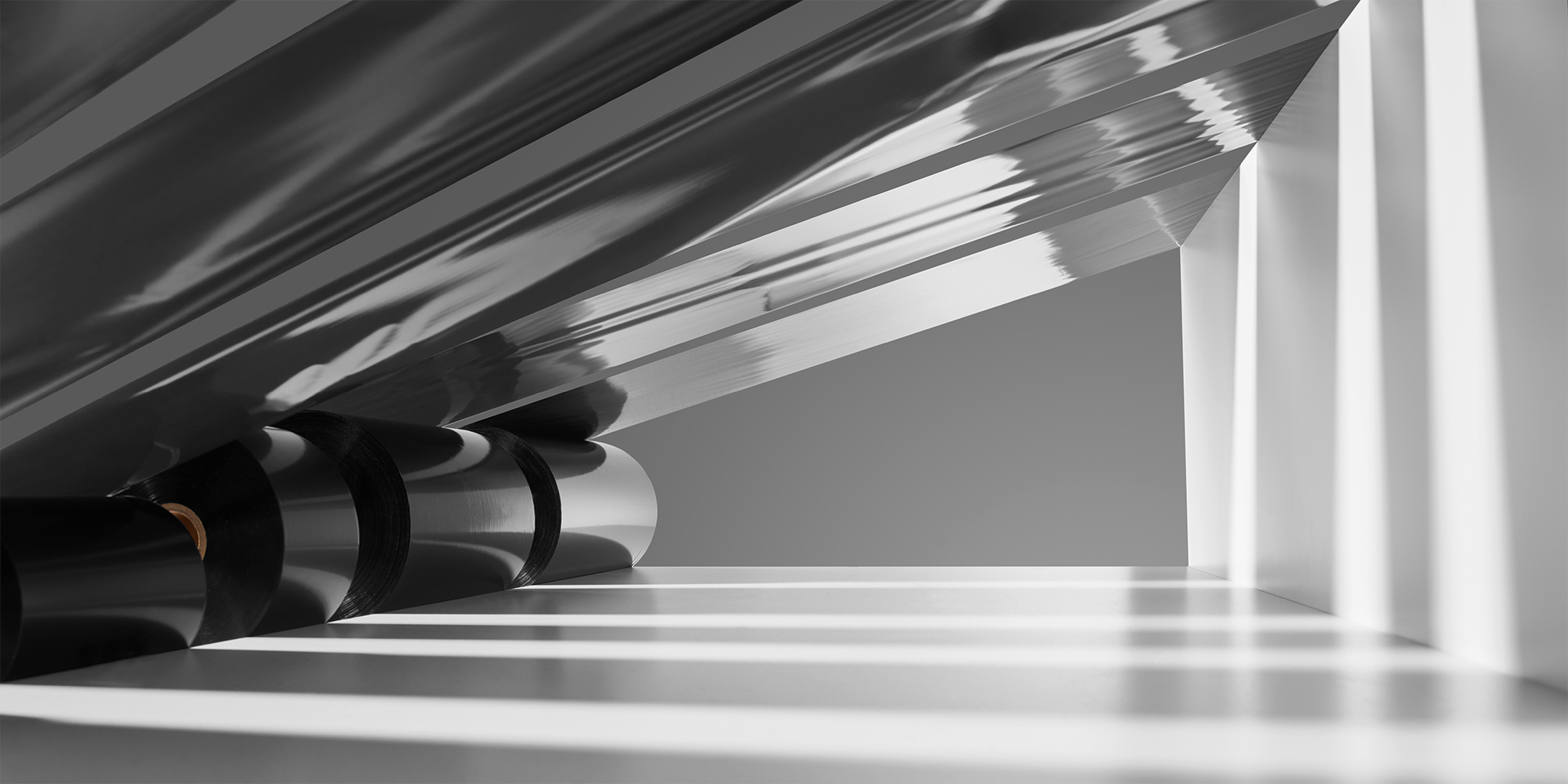 Your labeling.
Individually realized.
Price Tag and Fabric Label - KURZ Thermal Transfer Ribbons Ensure Clarity for Customers and Retailers
See for yourself and try out our ribbon samples!
Whether it's plastic, paper or cardboard hangtags or care labels made from nylon taffeta tape, polyester satin tape or other fabrics, we offer the ideal ribbons for a wide range of applications and substrates.
Washing, drying, ironing, getting dressed. Fabric labels in clothing in particular have a lot to cope with. Our resin strips specially designed for use in the textile sector won't let you down and still shine with easy-to-read care instructions, even after intensive handling.
Clear product labeling is a must: We work with you to find the ribbon for a material of your choice, so you get sharp and accurate labellings – whether you want to print on fabric labels or hangtags.
Are you a fan of color? Then you'll be delighted with this solution: whether paper, plastic or textile labels – our ribbons won't lose their color intensity even after frequent use.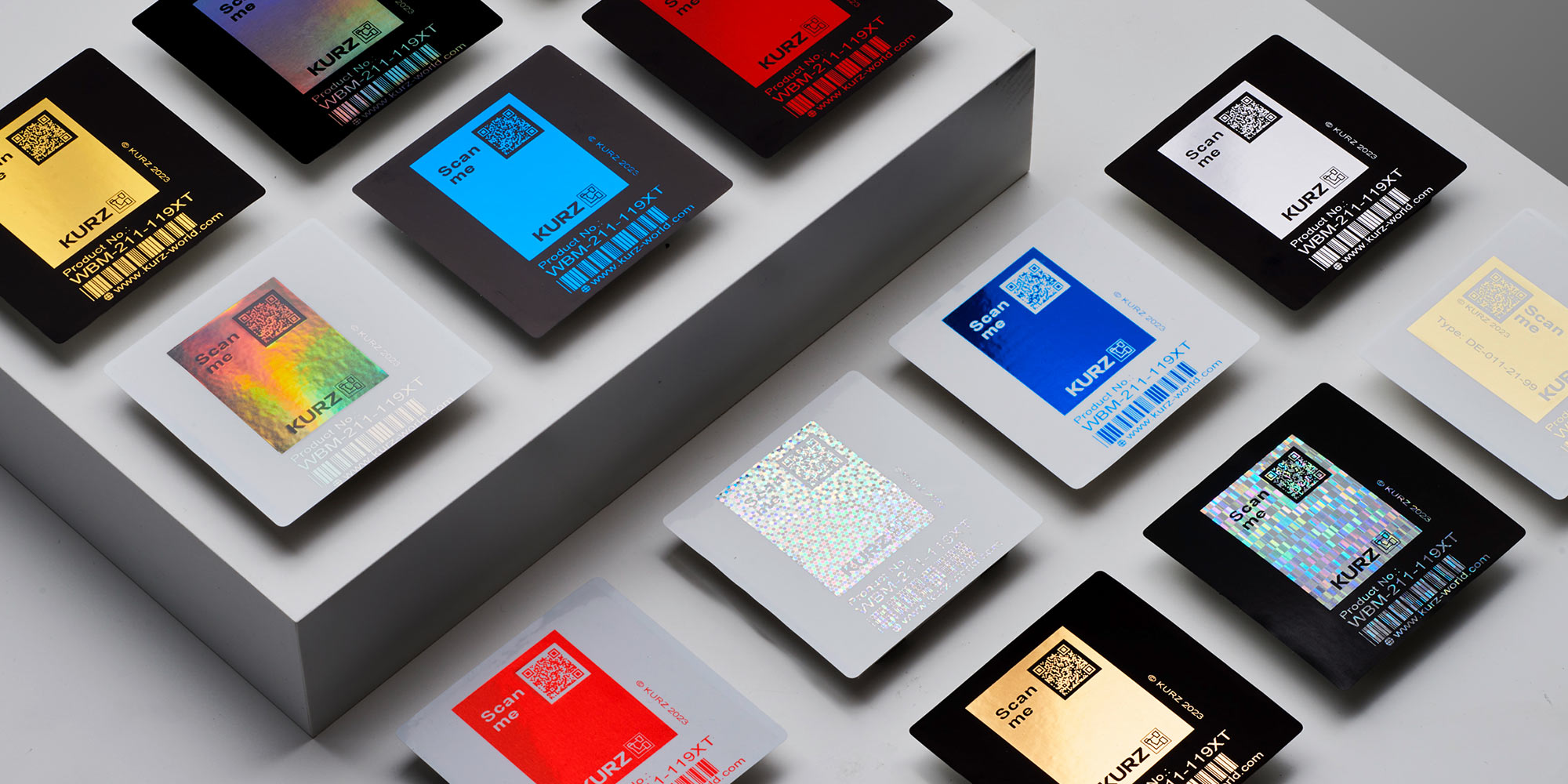 Your corporate design.
Perfectly integrated.
Dive into the KURZ Color World for Thermal Transfer!
Are your clothes on trend? Why not print your hangtags in the matching style? Our ribbons skillfully help you to round off your brand presence stylishly with individual hangtags. In addition to classically colorful shades, you can go one step further: Discover impressive trend effects and neon colors or opt for sophisticated metallization effects for your price tags.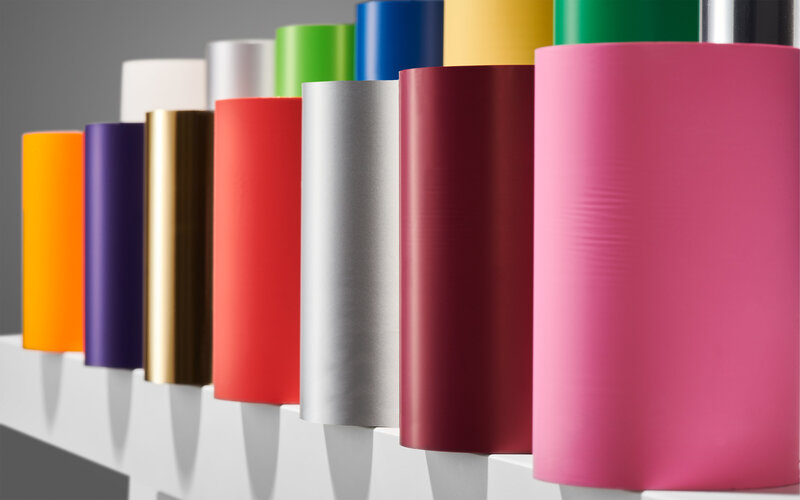 Thermotransfer Color & Effect Catalog
Complete the overall design of your product with attractively designed hangtags:
Matt or glossy print results in standard colors depending on the substrate
Neon colors, holograms and three-dimensional effects for labels and price stickers
TTR Color Sheet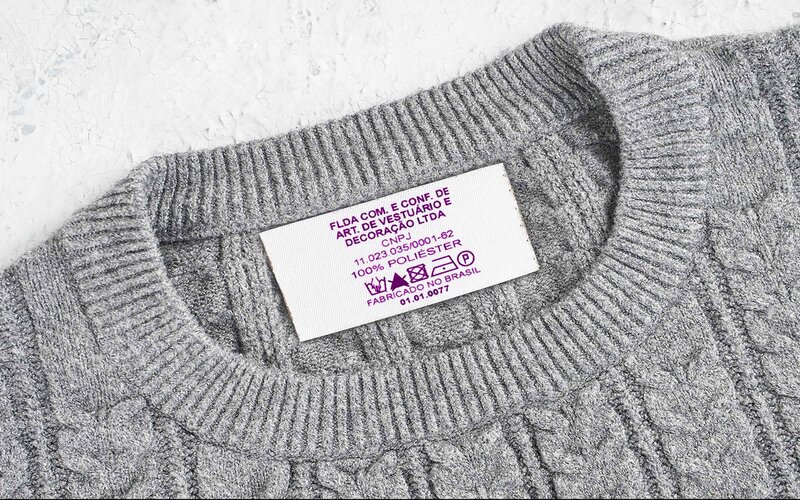 Never Miss a Trend Again - Thanks to Color Matches from KURZ
Always on trend with special color blends from our development department:
Color matches created exclusively for you for effective brand recognition
Unlimited design possibilities when marking your labels
Branding for Textile

Sophisticated Looks Deserve Stunning Metallization Effects
Standard is a thing of the past! Shine bright with hangtags in an impressive metallic look:
High-gloss metallic effects
Wide selection of gold and silver colors as well as other metallic shades
Metallic & Diffractive TTR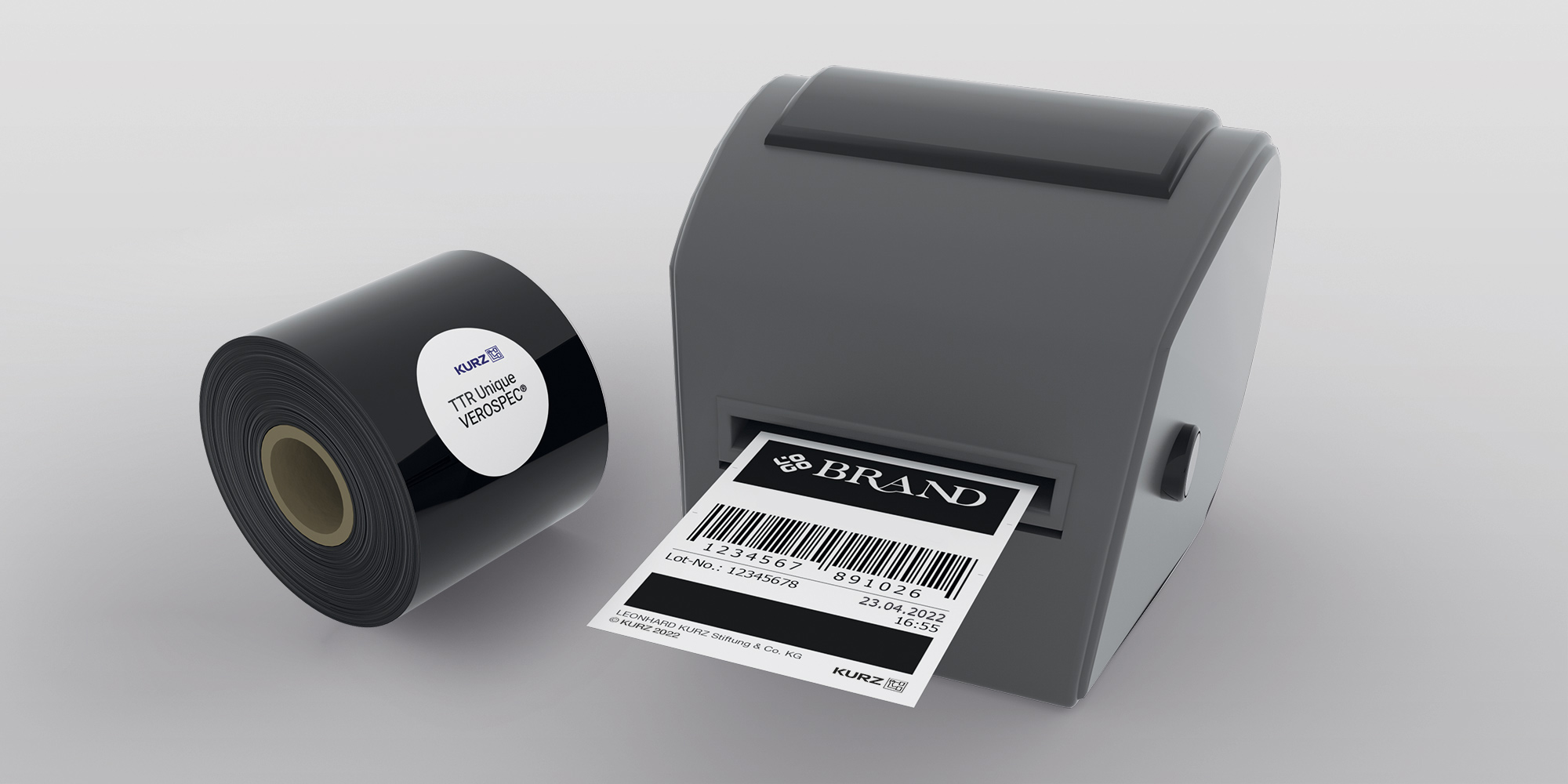 Your product security.
Easily implemented.
Innovative Counterfeit Protection with TTR Unique for Your Hangtags
Branded clothing is one of the most counterfeit products in the world. The textile industry is attempting to make life difficult for the most brazen counterfeiters with various, usually cost-intensive labeling and security measures. But counterfeiters are always finding new ways to channel their counterfeit products into the market.
Out of almost 77 million counterfeit products seized by EU customs authorities, almost 20% were clothing or accessories in 2019.
What's needed is a cost-efficient and easy to implement process. And also a technology that's practically impossible to counterfeit – because counterfeiters can't tell that your items have product protection.
KURZ is revolutionizing protection against counterfeit products and illegal imitations with the innovative security color ribbons from the TTR Unique series. Counterfeiters don't stand a chance with thermotransfer ribbons manufactured individually for you and used exclusively by you!
Benefit from unique, invisible product protection that is incredibly easy to integrate into your production and supply chains thanks to the globally established thermal transfer technology. Label your hangtags with a TT printer as usual and add one of our TTR Unique products to your hangtags in one of two security levels: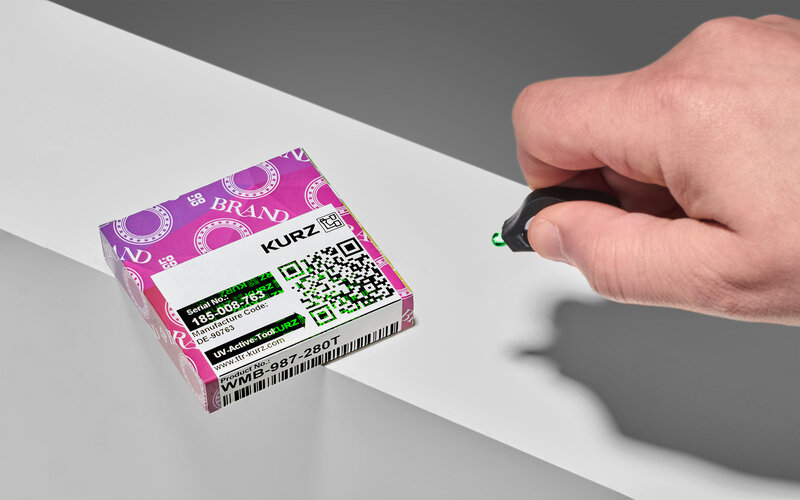 TTR Unique UV
Individual UV Properties
Have your custom UV security feature, for example in the form of your company logo, integrated into your ribbon and identify counterfeit hangtags quickly and easily with a UV lamp at any time.
TTR Unique UV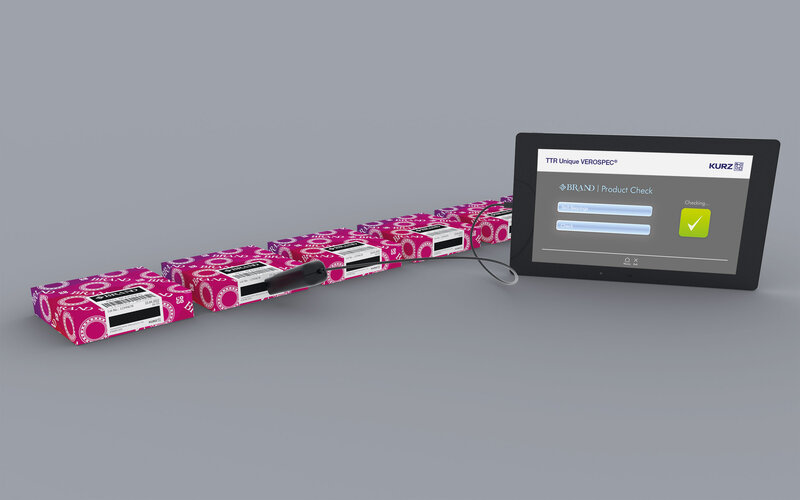 TTR Unique VEROSPEC®
Unique Security Features
Get an almost unforgeable thermotransfer ribbon with unique, invisible security features that can only be read with a test device programmed specifically for you.
TTR Unique VEROSPEC®
Eeasy to Integrate, Difficult to Copy
Discover our TTR Unique UV and TTR Unique VEROSPEC® solutions for optimum counterfeit protection now.
Minimize the risk of unknowingly purchasing inferior textile products and minimize the risk of harm to people and the environment from harmful substances and chemicals
Help to actively contain illegal and criminal activities
Prevent large-scale financial losses and legal consequences
We're there for you!
Are you looking for reliable and efficient thermal transfer ribbons for hangtags and care labels in the textile industry? With our wide range of ribbons, we can help you find the perfect solution for your specific requirements. Order a sample now and see the quality of our KURZ Thermal Transfer Ribbons for yourself!