Label Food Safely and Unambiguously
Important information on shelf-life, ingredients, and nutritional values influence everyday purchasing decisions. Your customers depend on you for food labeling! So, what do you need? Clear, unambiguous, and legible labels and packaging information.
Suppliers and bulk buyers also depend on clear edge definition and durable printing in order to identify and trace food.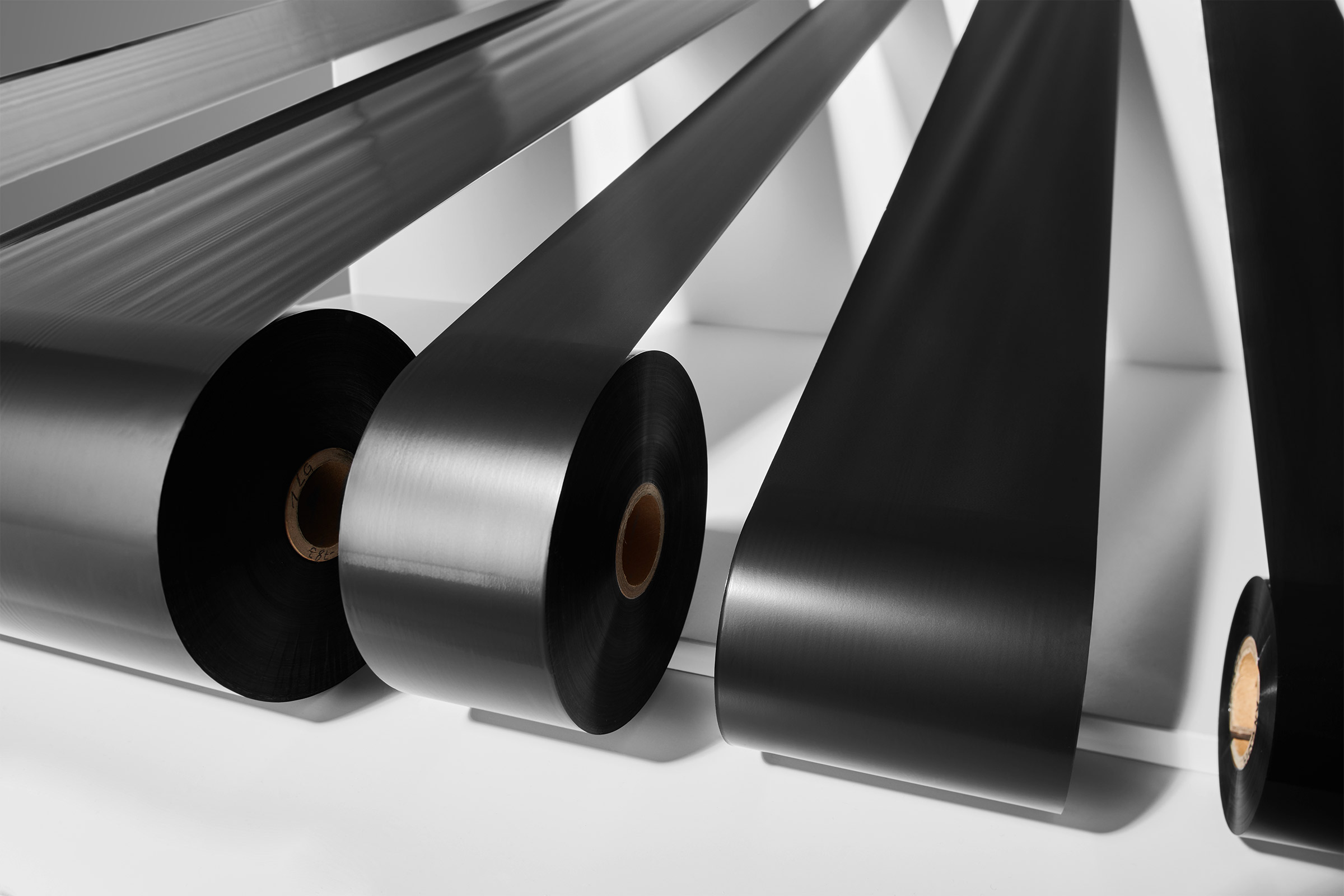 Your labeling.
Individually realized.
Our Thermal Transfer Ribbons for Food Labeling Make it Easy for You and Your Customers
Whether you're addressing customers or dealers, communicate relevant product information with clearly defined edges, in detail, and precisely.
Every product has different requirements - including in the food industry. We will help you find the right ink ribbon, which is particularly resistant to abrasion and scratching, moisture, grease, and oil, as well as very high and low temperatures, depending on your needs.
We not only have the right thermotransfer solution for all common printing technologies, but also for almost all rough and smooth substrates such as paper or plastic.
If required, we can offer you tested and certified ribbons for use in the food industry. All our thermal transfer ribbons can easily be disposed of with household waste.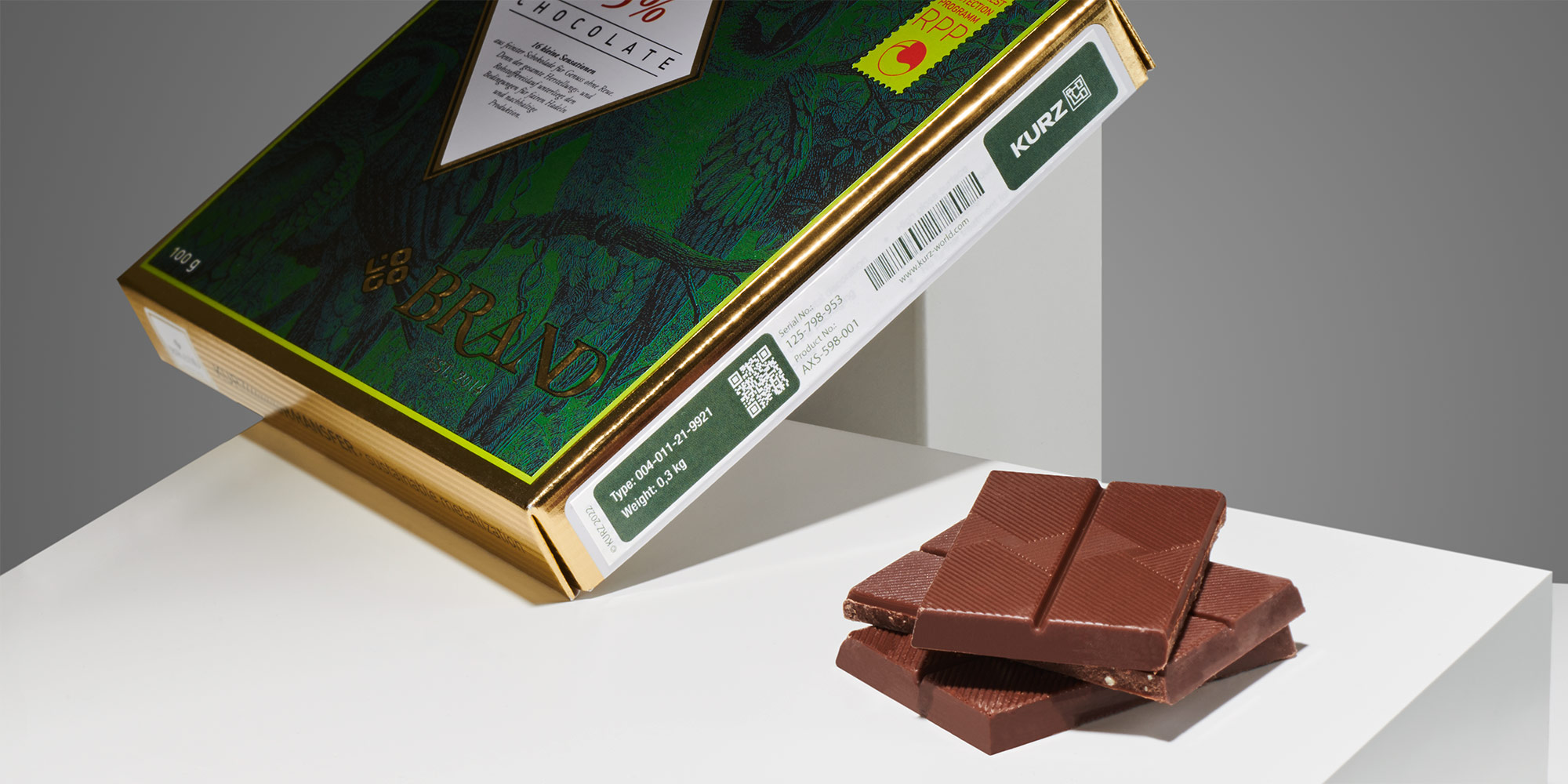 Your corporate design.
Perfectly integrated.
Stand Out and Impress - with a Breathtaking Variety of Colors
Put your food products in the spotlight! With colored effects on labels and packaging, you can not only create real eye-catchers but also help your brand to be more successful:
Boost your brand identity and the image of your food products among your customers
Stand out among your competitors and be memorable
Create a perfectly coordinated overall design with color-coordinated labeling
Highlight the quality and authenticity of your products with unique colors and effects
Finish your labels with high-gloss, metal effects using your thermotransfer printing system without any great additional effort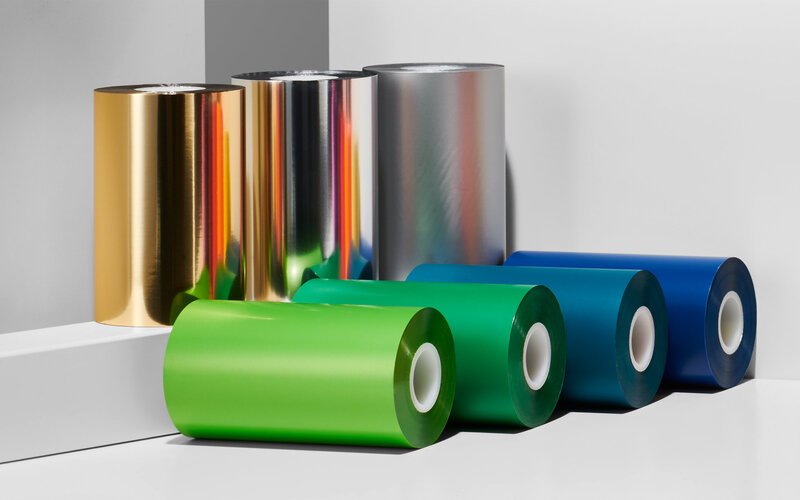 Thermotransfer Color & Effect Catalog
Show your true colors and refine your food labels and packaging with colors:
Try the matte and gloss standard colors from our color catalog
Impressive fluorescent or neon effects
Exciting depth effects and clever color plays
TTR Color Sheet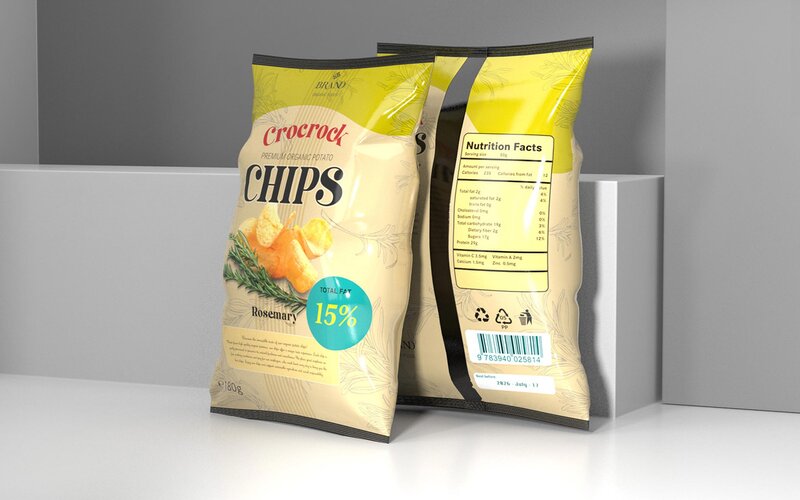 Style Food Products in Your Corporate Color
And they'll never get confused again! Catch your customers' eyes at the grocery store:
With color blends made exclusively for you, for instance in your corporate color or any other desired color, for effective recognition by your customers
Branding for Food

Tempting Metallization Effects for Luxury Foods
Give your specialty food products that certain something with luxurious metallic thermotransfer printing:
Impressive metallic effects in matte and gloss
Wide selection of luxurious gold and silver colors as well as other metallic shades
Metallic & Diffractive TTR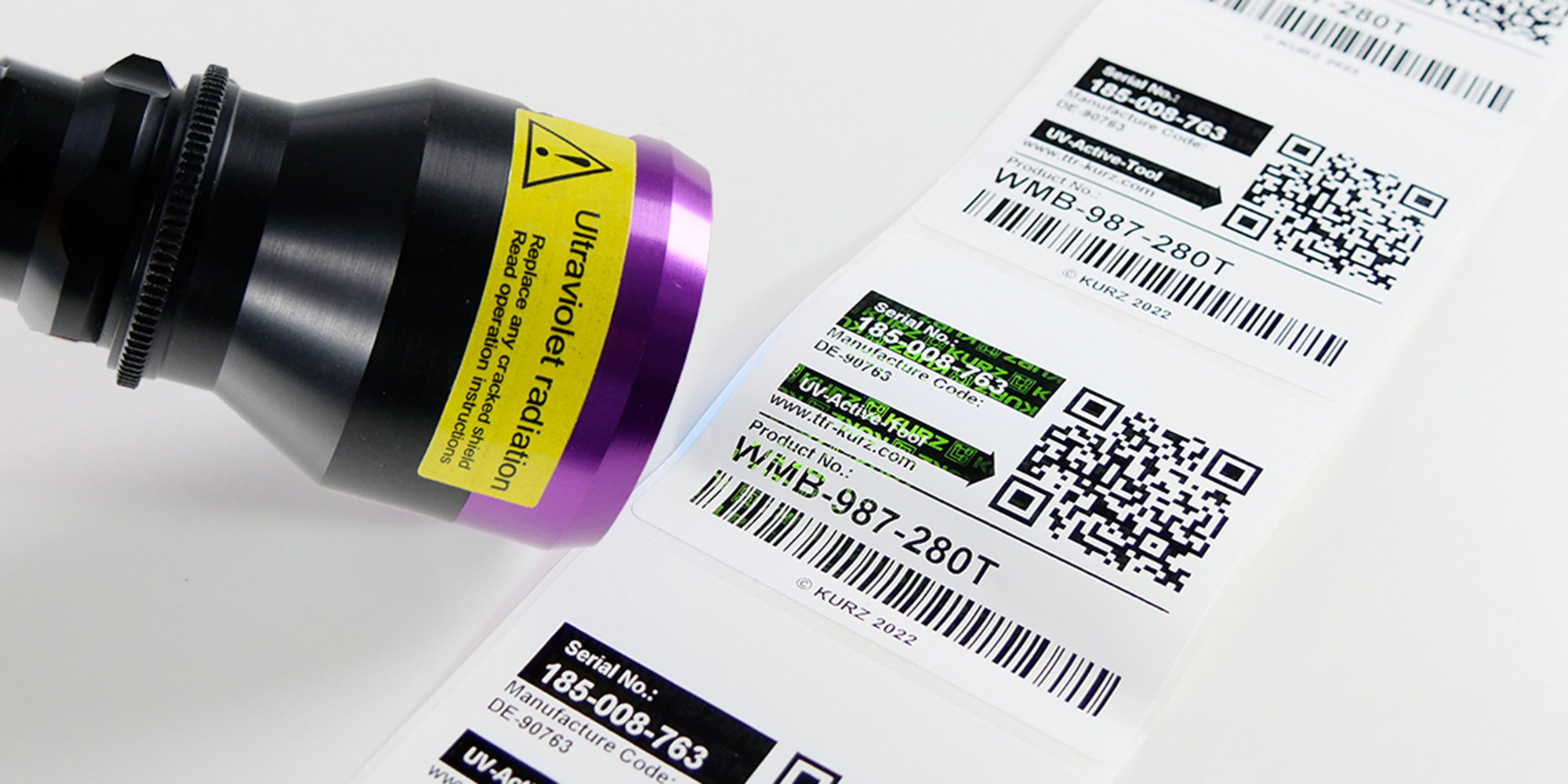 Your product security.
Easily implemented.
Stay One Step ahead of Product Piracy with TTR Unique
Confusingly similar: Counterfeit packaging and labels can look deceptively real and just like your original product! As a result, your customers are manipulated and end up purchasing counterfeit products.
Worse still, false information about the composition, origin, or authenticity of food and luxury goods, as well as the addition of inferior or harmful ingredients can have serious consequences for your buyers. And the same for your good name.
Don't Just Watch, Act! Now You Can Confidently Identify Counterfeits with TTR Unique and Remove them from the Supply Chain:
Prevent counterfeit products with inferior or dangerous substances from reaching and harming your customers with solutions from our TTR Unique range!
Protect your reputation and that of the food industry from damage caused by product piracy!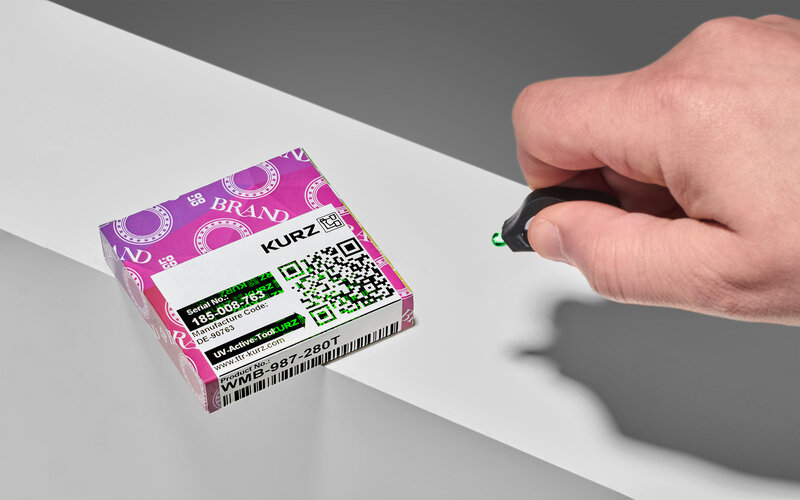 TTR Unique UV
Individual UV Properties
Have your custom UV security feature, for example in the form of your company logo, integrated into your ribbon and identify your food products quickly and easily with a UV lamp at any time.
TTR Unique UV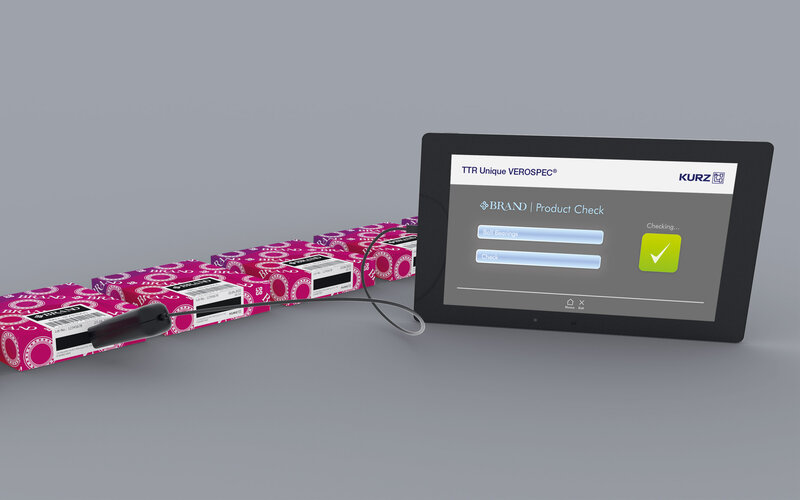 TTR Unique VEROSPEC®
Unique Security Features
Get an almost unforgeable thermotransfer foil with unique, invisible security features that can only be read with a test device programmed specifically for you.
TTR Unique VEROSPEC®
We're there for you!
You have a goal - we have the solution! We will assist you in selecting the most suitable ribbon for your food products and will be happy to guide you from start to finish.