Effective Counterfeit Protection for Malaria Drugs
Successful Project on the Ivory Coast
Commissioned by a pharmaceutical customer operating in the Ivory Coast, the label specialist PROFILABEL is equipping its smart table-top labeler eMATRIX® T1108 A with the TTR Unique UV ribbons from LEONHARD KURZ. This innovative, unique solution offers cost-effective and easy-to-integrate counterfeit protection.
The economic damage caused by counterfeit products worldwide every year is estimated at several billion euros. However, the dangers for consumers associated with counterfeit products are even more serious. In the worst case, the illegal activities of product and brand pirates can even result in people dying. According to the World Health Organization (WHO), up to one million deaths are caused annually by the consumption of counterfeit medicines. This happens because the counterfeit products often contain an incorrect dosage of the correct ingredients. Impurities or undeclared components are also often found in such drugs. In more harmless cases, this leads to delayed recovery, but in more tragic circumstances to undesirable side effects or even poisoning with fatal consequences.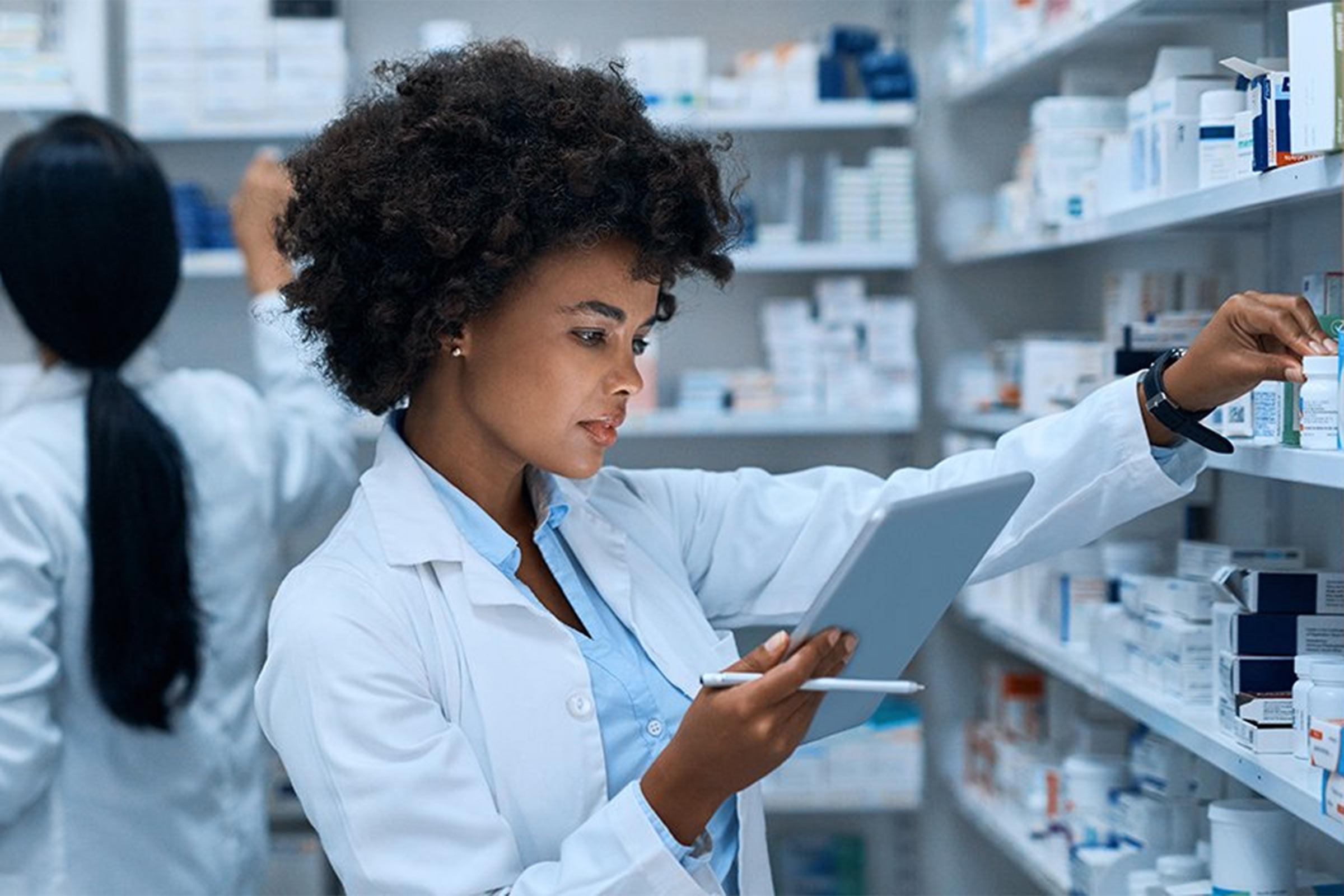 While sound legislation with an efficient market control system is already quite effective in curbing counterfeiters in most industrialized countries, the proportion of counterfeit pharmaceuticals in some countries in Latin America, Southeast Asia, and Africa is over 30 percent, as shown by WHO and OECD (Organisation for Economic Co-operation and Development) surveys. And yet, in the Ivory Coast, illegal dealers succeed time and again in smuggling in their counterfeit products and putting them into circulation.
Customizable Product Protection Solution
What can help, in addition to the intensive investigative work of the international authorities, is effective counterfeit protection for a company's own products that can be easily verified at all relevant points in the supply chain. LEONHARD KURZ offers an innovative and unique solution to this end: TTR Unique UV thermotransfer ribbons can be used to mark products, while providing security features that are invisible under normal lighting conditions.
The principle is simple but very effective and easy to integrate into the product packaging process. The traditional ribbon required for thermotransfer printing can easily be replaced by the UV ribbon. This, in turn, is equipped in advance by KURZ with the customer's personalized data.
There are practically no limits to the conceivable design options: In addition to the logo and company name, other custom details such as fluorescent properties can also be integrated into the ribbon, which is available in different colors. The security features only become visible under an ultra-violet light source such as black light. Without tools, such as a small UV torch, a label printed in this way looks completely inconspicuous and ordinary. "This makes it particularly difficult for counterfeiters," emphasizes Thomas Galsterer, TTR Sales Expert at LEONHARD KURZ. "After all, it's not easy to copy something that can't be discovered in the first place!"
Ivory Coast Calling!
Label specialist PROFILABEL was quickly impressed by this new solution. The company, which has been successfully operating in the field of industrial labeling for 25 years, came across TTR Unique UV while searching for a suitable concept for the use of the smart and ecologically sustainable table labeler eMATRIX® T1108 A at the pharmaceutical distributor Nouvelle PSP CI. The customer is based in the Ivory Coast – a region in which, according to WHO, 30 to 60 percent of pharmaceuticals in circulation are counterfeits. "Nouvelle PSP CI, which specializes in malaria drugs, initially only required the simple labeling of blister packs," explains Tim Dittmann, Sales Manager at PROFILABEL. "Soon, however, the question also arose as to whether there might not be a way to integrate counterfeit protection. At the same time, we held talks with those responsible at KURZ, who drew our attention to the advantages of the innovative ribbon. So one thing came to another – and our customer was also quickly excited about TTR Unique UV."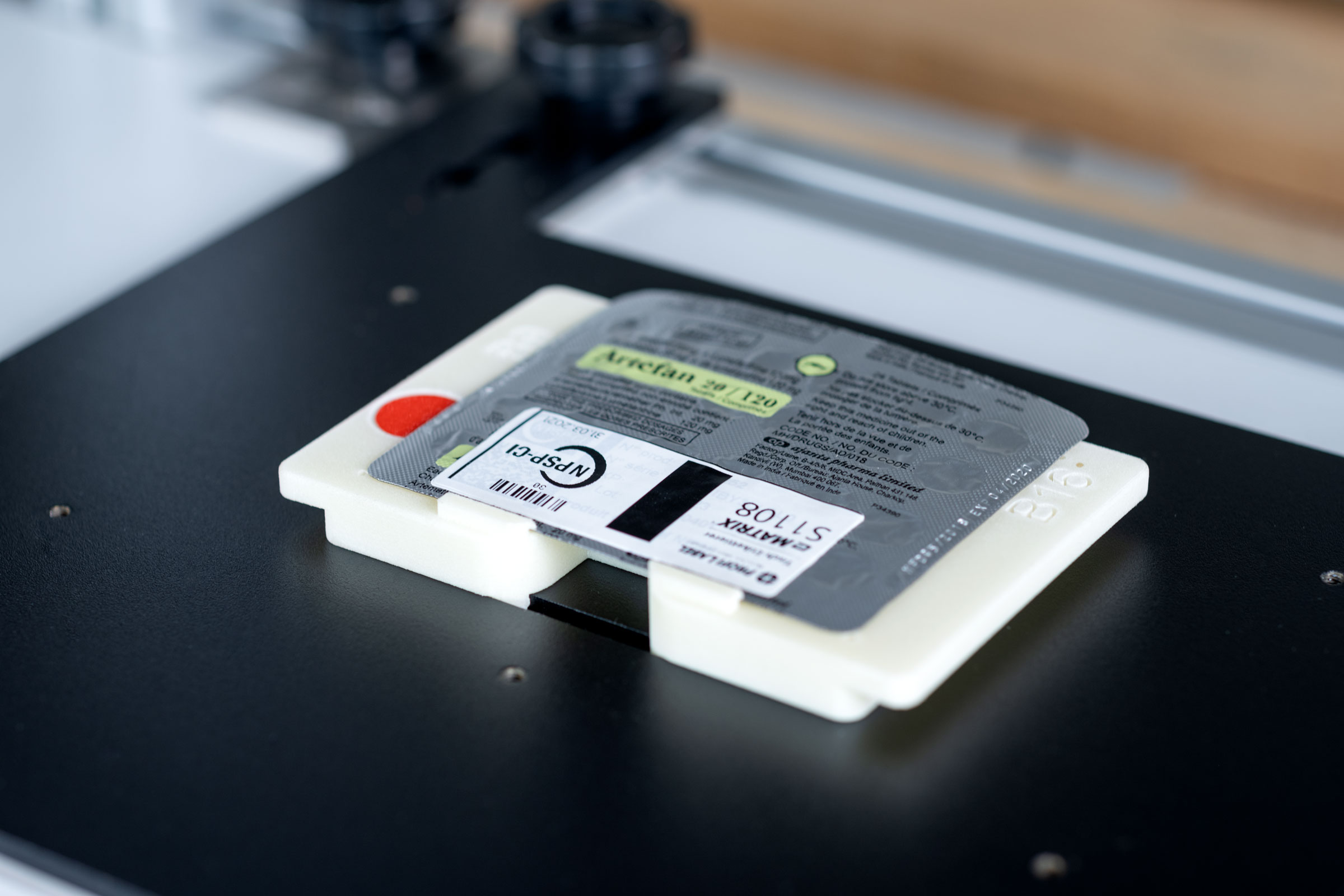 Convert Systems in Seconds
The cooperation between KURZ, PROFILABEL, and Nouvelle PSP CI has been running smoothly ever since, the pharmaceutical blister packs are delivered from France to the Ivory Coast. Here, they are manually removed from the original packaging and marked with the PROFILABEL's eMATRIX® T1108 A labeling system and the TTR Unique UV ribbon customized by KURZ. Each label that is then applied to the back of the blister pack is given a special batch number.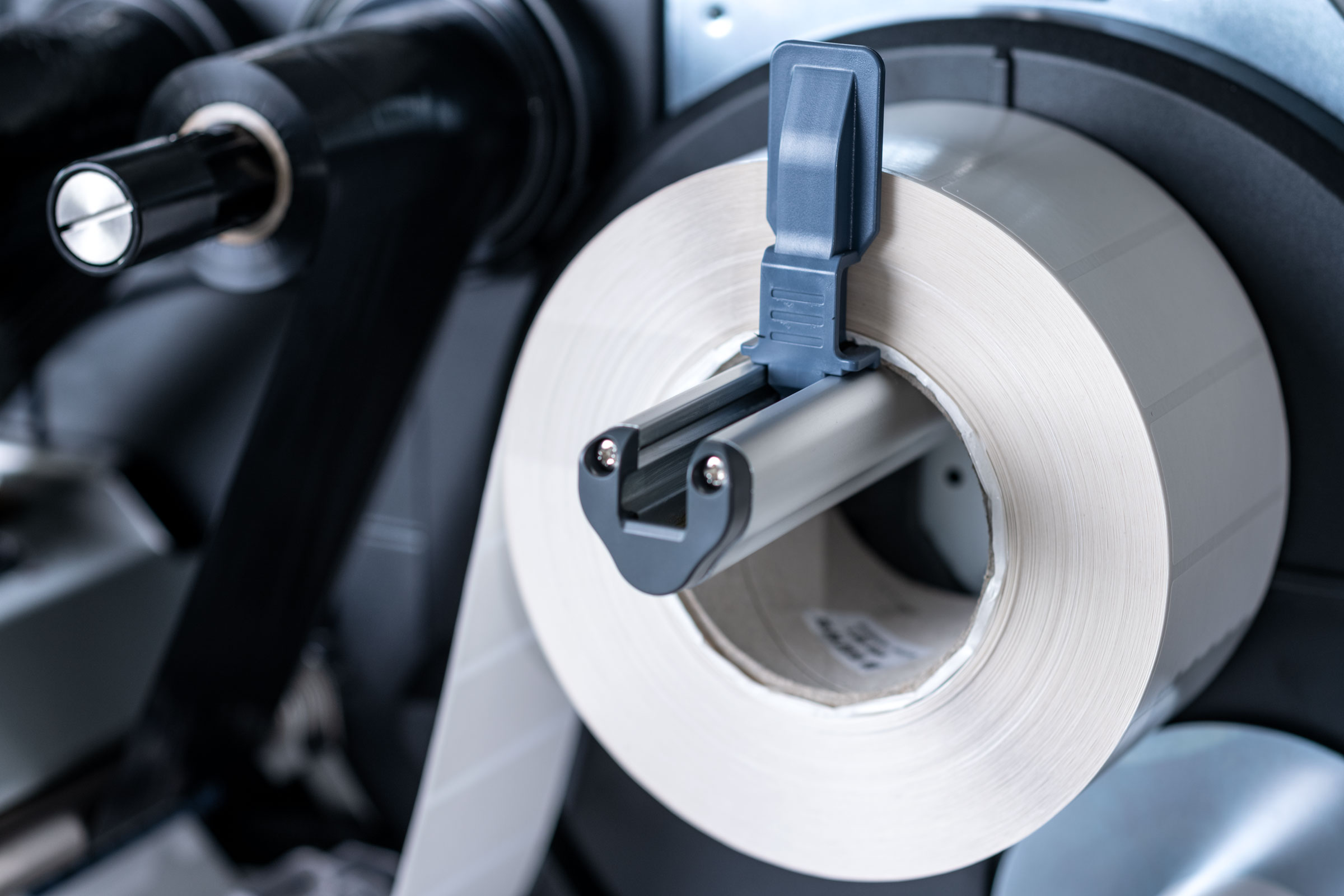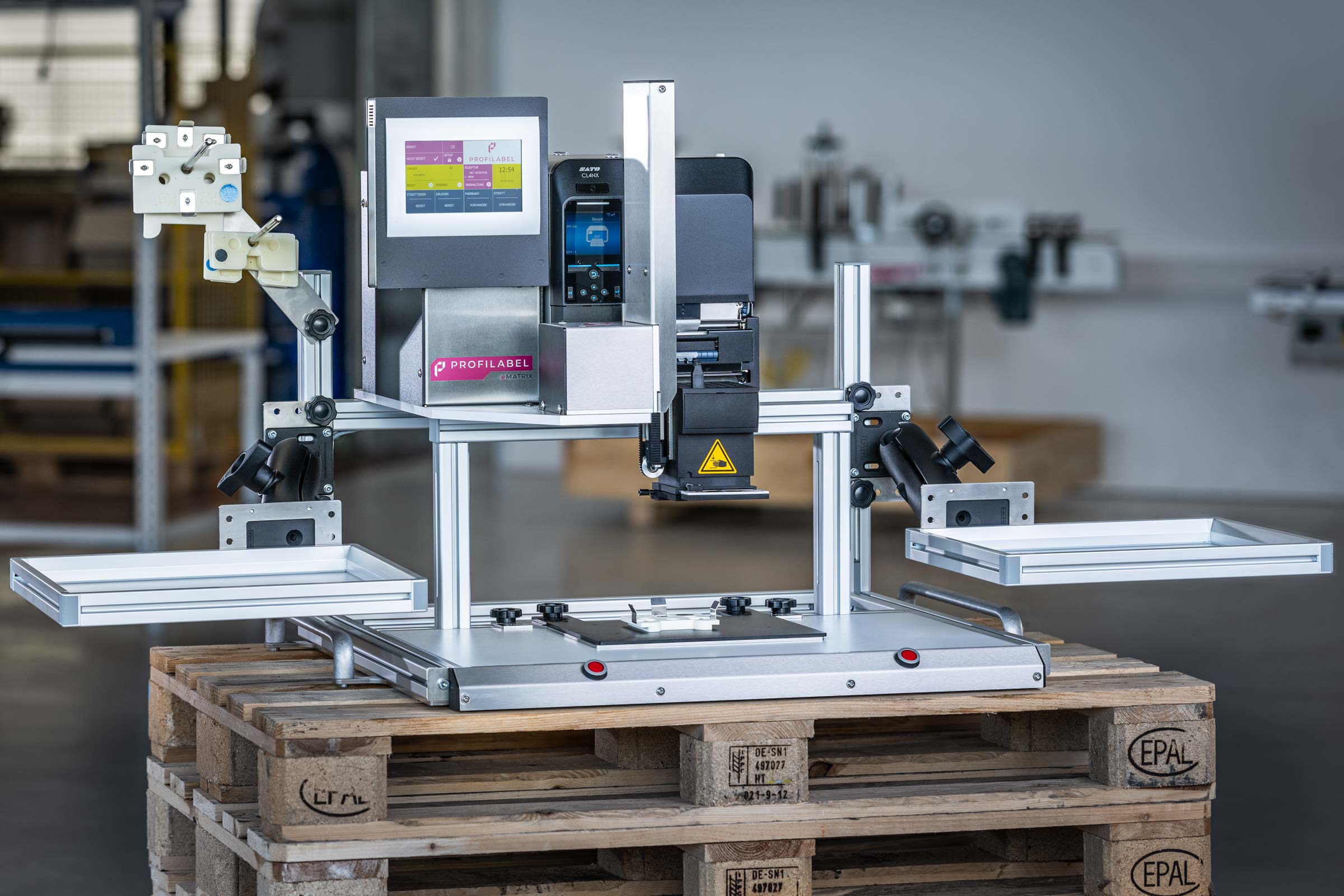 Labeling is also made particularly easy by the fact that blisters and outer packaging of various sizes can all be marked at a single workstation equipped with the eMATRIX® T1108 A. The great flexibility of the system not only allows the use of different blister intakes in almost all common or custom-made sizes depending on the product, but also makes it particularly easy to change the intakes in mere seconds. Although this does not require the label roll and the ink ribbon to be replaced, this can also be done very easily in just a few simple steps if desired.
Easily Verifiable Authenticity
After labeling, all blisters are reinserted into the outer packaging. "While there is no access to the databases in which batch numbers are stored, wholesalers and pharmacies can easily check the authenticity of these pharmaceuticals," explains Tim Dittmann. "The blister packs are ultimately distributed equally to private individuals, hospitals, and doctors, who can of course also carry out the authenticity test with a small UV lamp or similar aids if required."
Clear Benefits
TTR Unique UV scores particularly well with its simplicity: According to PROFILABEL's head of sales, it is a very simple solution for integrating counterfeit protection. "First of all, you don't need any additional hardware – apart from the small UV lamps, which require only a negligible investment. In addition, existing thermotransfer printing processes can be easily maintained.
You need an ink ribbon anyway – so why not simply replace it with one with a security feature? The cost is only slightly higher compared to a conventional ribbon.
If you compare the necessary investments for other counterfeit protection solutions, KURZ's concept is even significantly cheaper. Last but not least, TTR Unique UV was also able to impress with the fact that the security features were not obvious.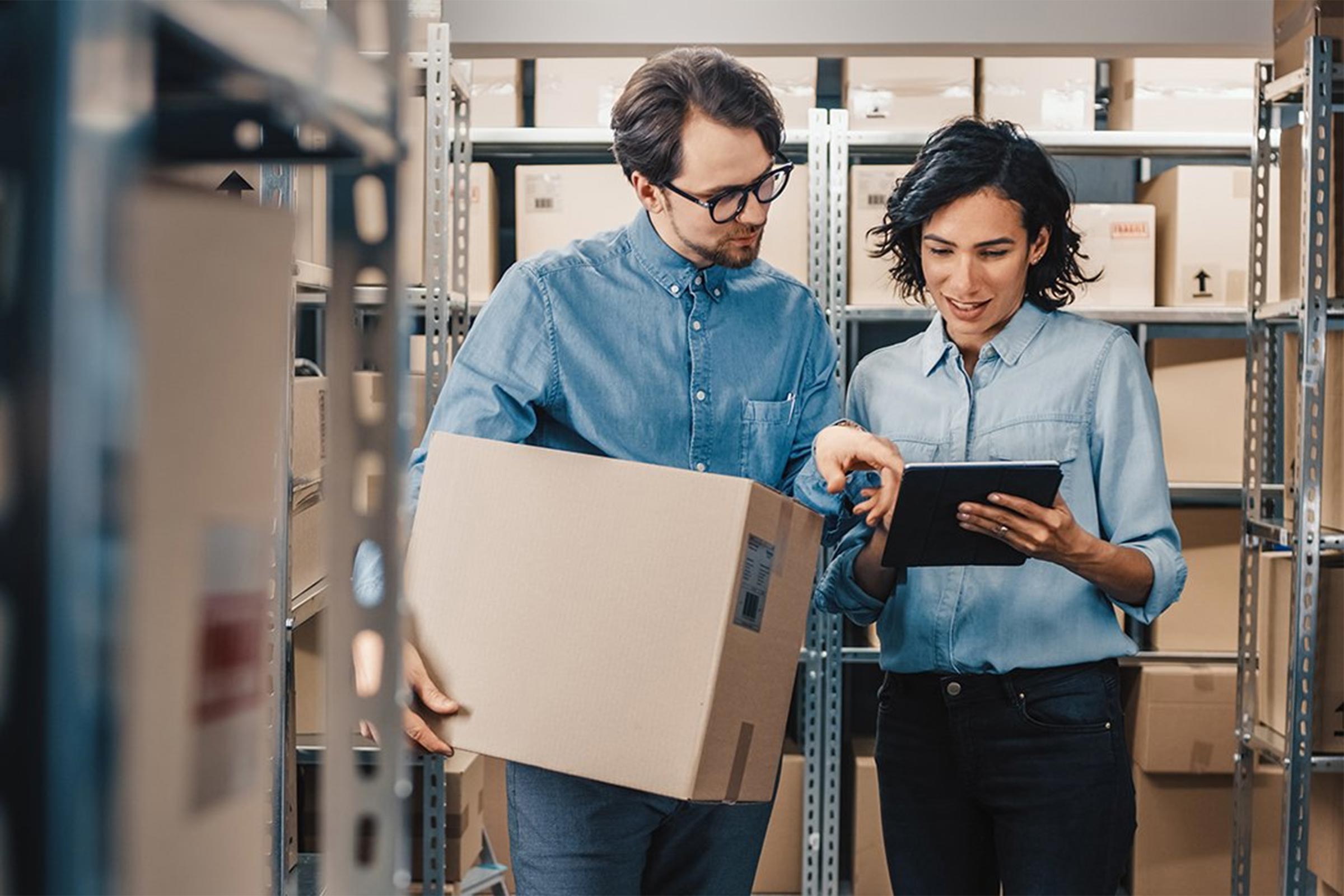 "I think that visible counterfeit protection actually invites fraudsters to invent ways to circumvent it. With the labels printed with TTR Unique UV, you wouldn't even think that a security feature is integrated here just by looking at it – and that's a really clever detail," says Tim Dittmann.
"The fact that our product for thermotransfer printing has been very well received here is confirmed not only by the positive feedback, but also by the repeat orders we've received for a second series of the ribbons," says a delighted Thomas Galsterer from KURZ. "In this way, we can jointly continue to contribute to the distribution of safe pharmaceuticals to people in the Ivory Coast!"
TTR Color Sheet
Take a Look
Sample Order
Get Our Free Samples
TTR Know How
Learn more