Clear Labeling of Wine and Spirits
Take advantage of the opportunities offered by the upheaval in the wine industry and boost your brand thanks to customized labeling via thermotransfer! In line with the new wine quality system, clearly highlight the origin of your product and impress your customers with the exclusivity of your fine wines. Accurately label your bottle labels with important information such as vintage, ingredients used, and special flavors.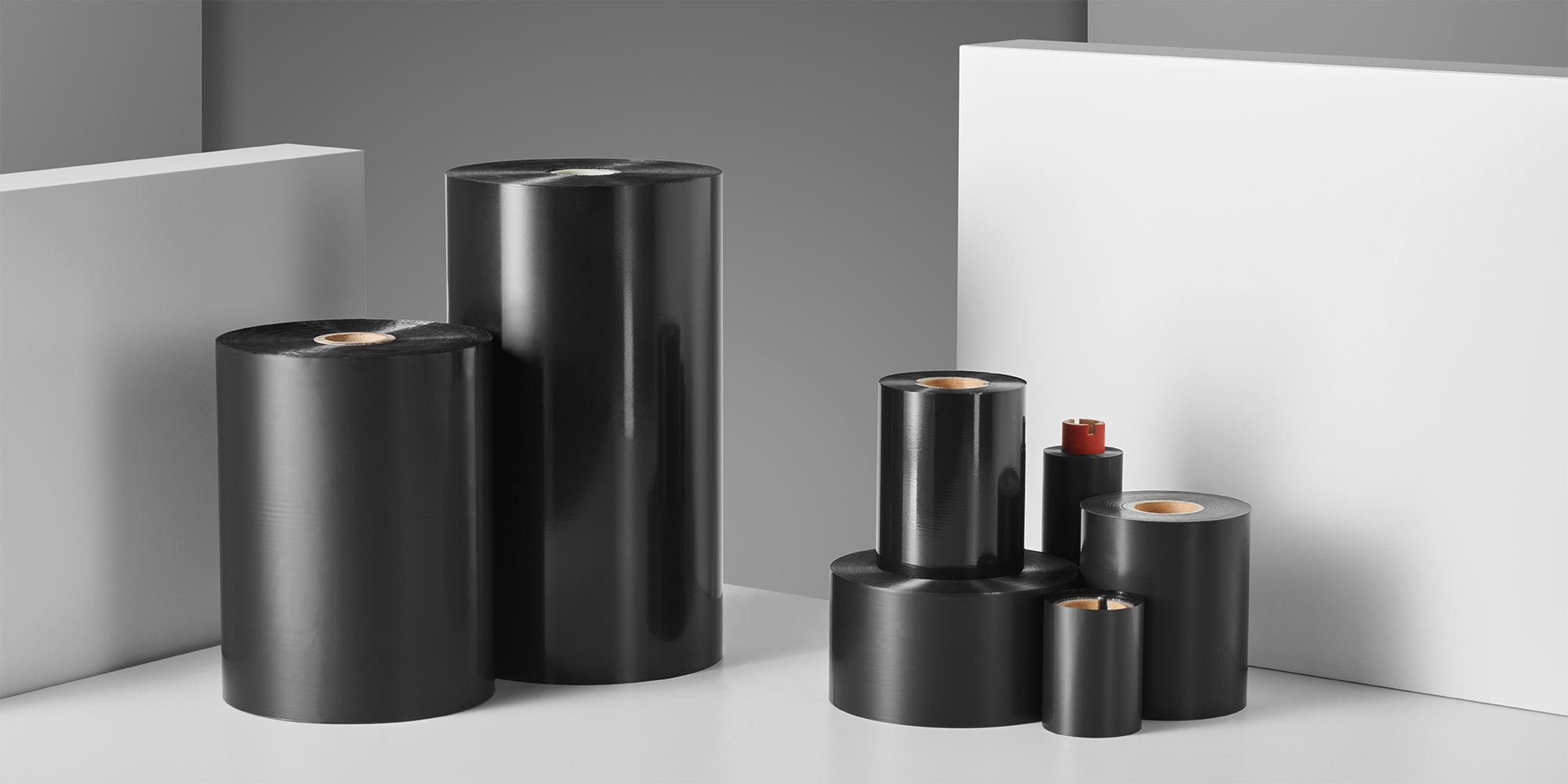 Your labeling.
Individually realized.
Printed with Sharp Edges - for Clear Communication: Label Printing with KURZ Thermal Transfer Ribbons
As a winemaker or distiller, do you have special requirements for your bottle labels? No problem! We will work with you to find precisely the ribbon you need.
Your customers sometimes want to know all the details. Information on the brand, alcohol strength, and origin provide clarity for consumers. Ensure smooth distribution and product identification for your dealers with edge-defined barcodes, batch, and serial numbers.
Broken bottle? Whether leaking alcoholic liquids due to transport damage or bottles tipped over by the consumer: With the right combination of ribbon and label, your labeling will remain legible even when in contact with alcohol, solvents, and other liquids.
No fading, no discoloration, no chipping: Thermotransfer-printed wine and spirits labels can easily be frozen or stored in the summer sun. We will work with you to find the best ribbon for your specific requirements.
Transporting and storing wine bottles and spirits demands a lot from labels. Depending on the label material and ribbon, labels created with KURZ Thermal Transfer Ribbons are largely resistant to scratching and abrasion, even with frequent handling.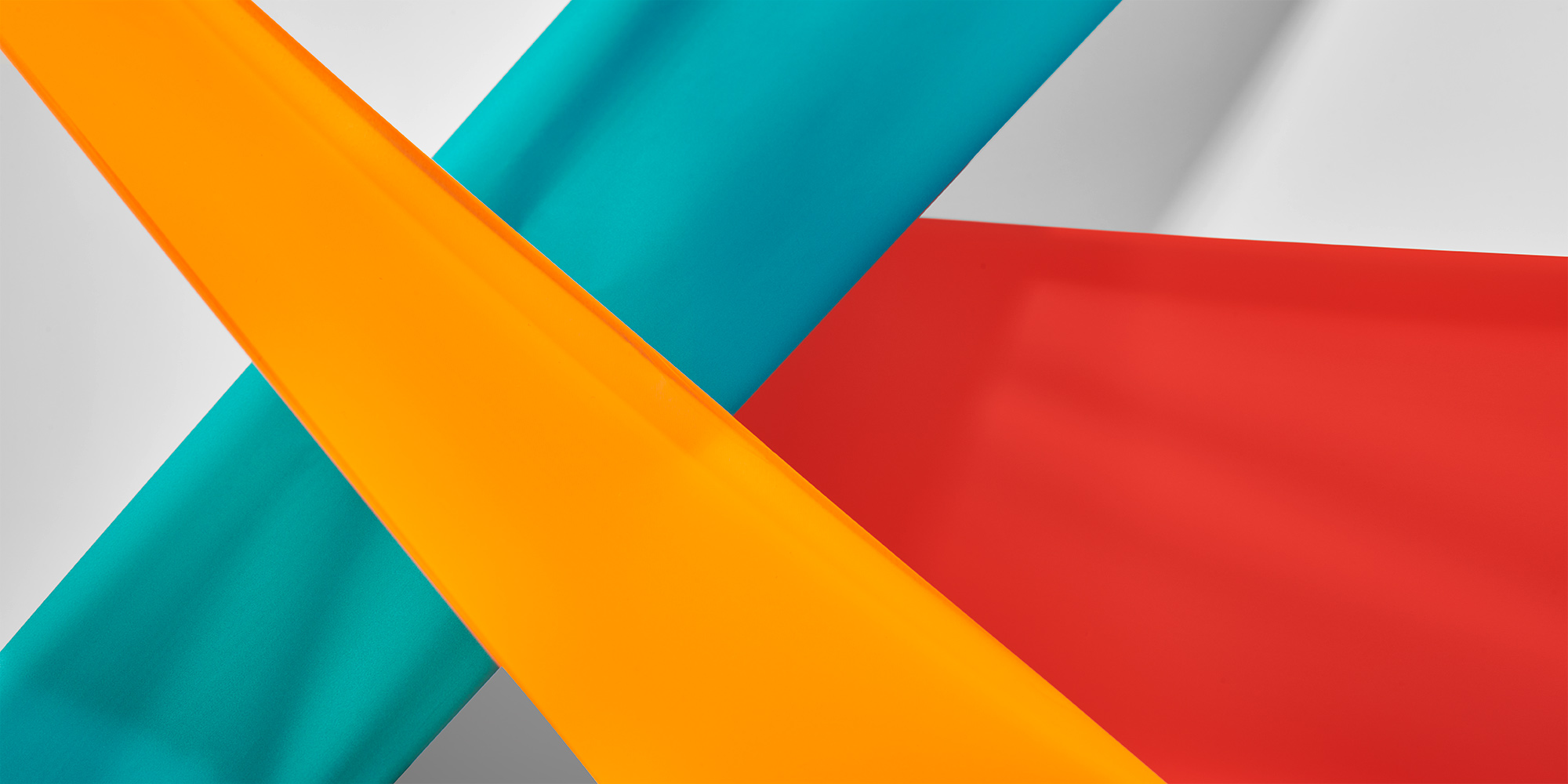 Your corporate design.
Perfectly integrated.
Stylish from Cap to Bottle Base: Colored Thermal Transfer Ribbon Solutions for a Coherent Product Design
Now it's up to you! Use the opportunity as a producer to implement your stringent design requirements efficiently and flexibly with proven thermotransfer printing technology. There are almost no limits to your creativity: With our existing multifaceted color portfolio, you can create high-quality, colorful labels that catch the eye. Stand out from the competition with colorful lettering, impressive trend effects, or an elegant metallic look.
Can't find the right color? No problem - our in-house color matching department can develop exactly the colors and effects that you want!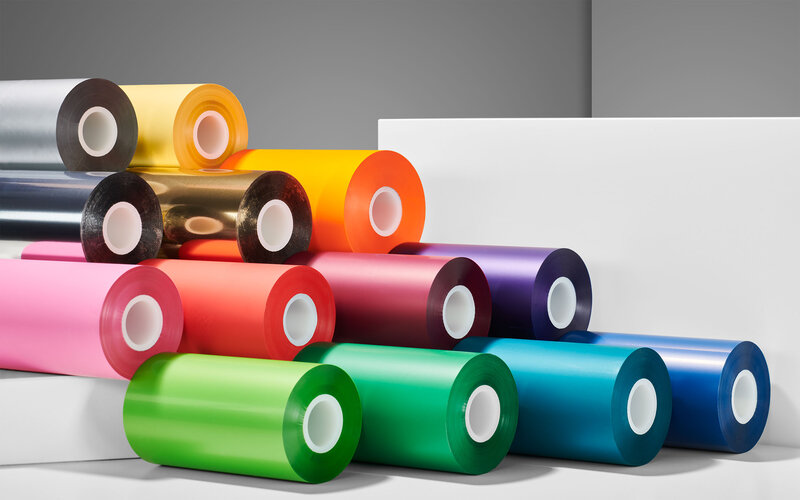 Thermotransfer Color & Effect Catalog
Red for red wine, green for white wine - or something completely different? With our large color catalog, there are hardly any limits when it comes to the color design of your bottle labels!
Matte and gloss standard colors
Rich neon colors and glowing effects
Holograms and three-dimensional effects
TTR Color Sheet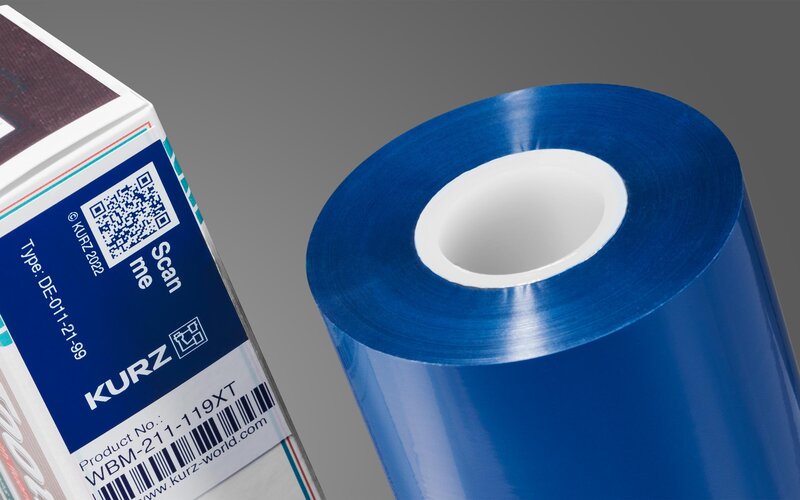 Make your wines and spirits as unmistakable as your brand
Add a little extra with labeling in your customized corporate color:
Color blends made exclusively for you, such as your company color or any other desired color, for effective recognition and differentiation from your competitors
Branding for Wine & Spirits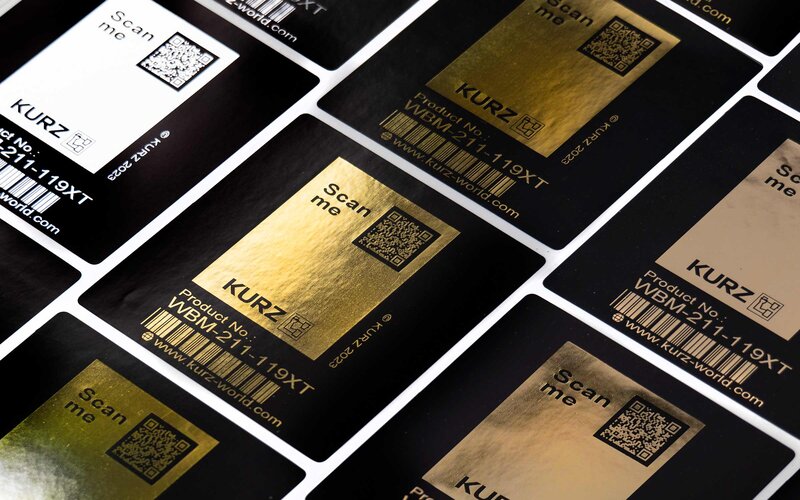 Luxurious metallization effects for fine liqueurs, high-quality wines, and limited editions
Give premium products and luxury spirits the shine they deserve:
Ultra-smooth metallic effects in matte and gloss
Wide selection of gold and silver colors as well as other metallic shades
Metallic & Diffractive TTR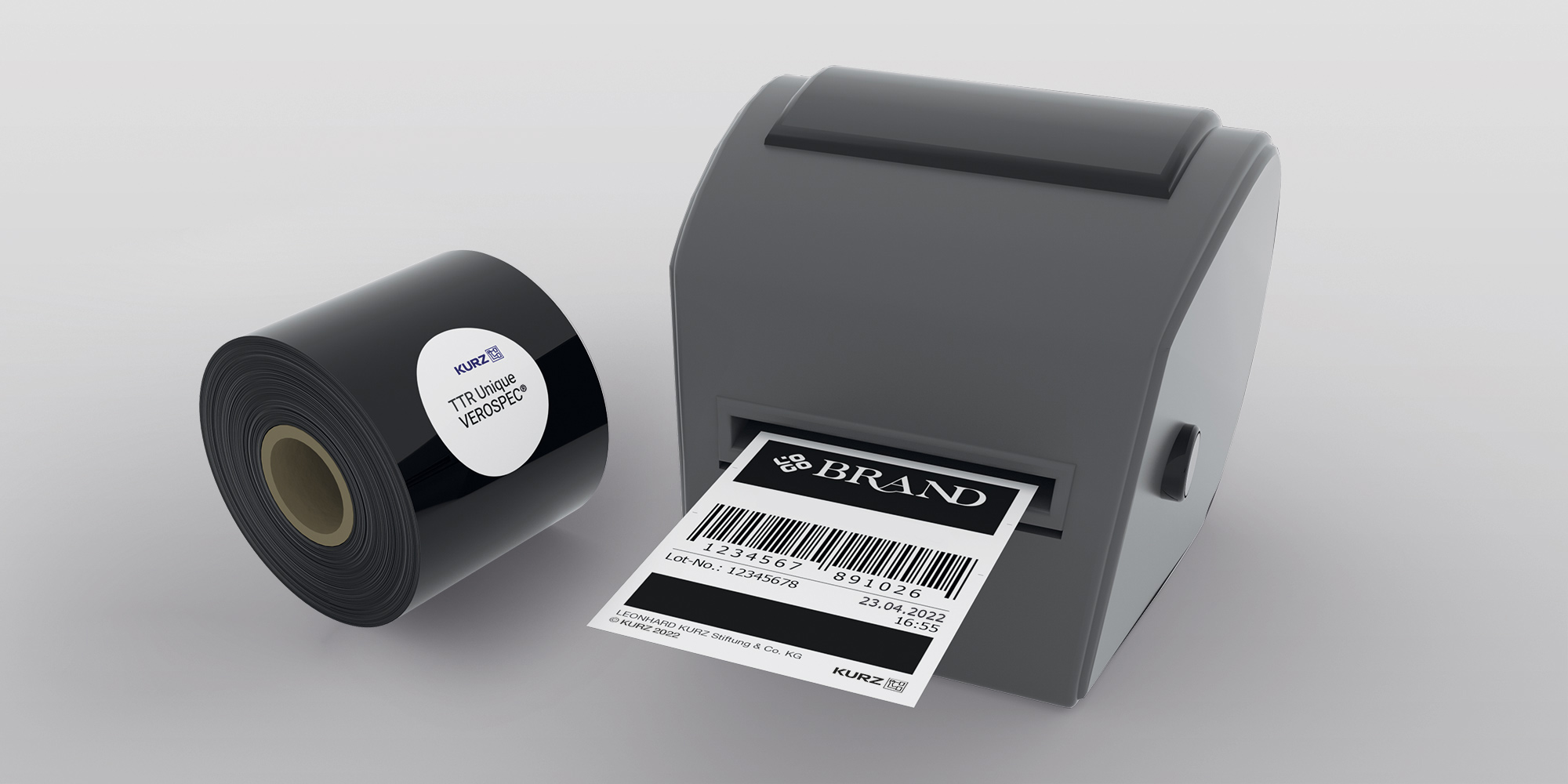 Your product security.
Easily implemented.
Proof of Authenticity: TTR Unique for Your Premium Products and Limited Editions
Your premium wines and luxury spirits are of the highest quality and an absolute delight for consumers. Ensure that your customers only enjoy your original products with our UNIQUE security solutions for counterfeit protection, TTR Unique UV and VEROSPEC®!
Protect the reputation of your brand and don't give counterfeiters a chance. Because one thing is certain: Nobody will be able to imitate you in a hurry!
TTR Unique Is Your Strong Shield against Product Piracy
Products from smaller wineries and distilleries are also not safe from counterfeiters: Labels are copied deceptively realistically and your products may be sold under your name.
Whether on the bottle itself or on design packaging: Attaching a security label with TTR Unique proves your authenticity!
Prevent the deception of your customers and damage to your name
Protect the reputation of your brand and the entire wine and spirits industry
Identify counterfeits easily and securely

TTR Unique UV
Individual UV Properties
Have your custom UV security feature, for example in the form of your company logo, integrated into your ribbon and identify your wine and spirit products quickly and easily with a UV lamp at any time.
TTR Unique UV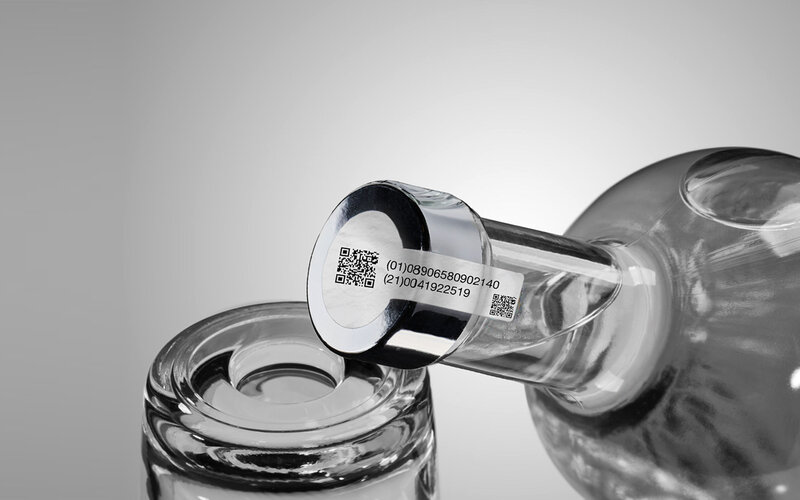 TTR Unique VEROSPEC®
Unique Security Features
Get an almost unforgeable thermotransfer foil with unique, invisible security features that can only be read with a test device programmed specifically for you.
TTR Unique VEROSPEC®
We're there for you!
Not only beautiful to look at, but also real masters of their trade: KURZ Thermal Transfer Ribbons for wines and spirits. If you are looking for the best solution for customizing your bottle labels, we are your partner. We'll be happy to help you select the best thermotransfer ribbon for your labels, so you don't have to compromise.
You are the original!