The Revolution in Thermal Transfer Labeling
Protecting
Your product security. Easily implemented.
Unlock the full potential of thermal transfer printing technology. With our security solutions from the TTR Unique series, we've revolutionized the world of ribbons and developed a unique technology to keep you safe from illegal imitations of your products. Thanks to innovative and customer-specific security features directly in the ribbon, your labeling becomes the ultimate defense against counterfeiters.
Upgrade your product identification to a security solution with little effort
Easily integrated into your existing supply chain thanks to established thermotransfer technology
Unique security features as invisible counterfeit protection directly in the ribbon
Get active and don't give counterfeiters a chance!
Prevent damage to the reputation of your brand and industry
Minimize risks to your customers from substandard counterfeit products
Protect yourself against product liability lawsuits and significant revenue damage
Our cutting-edge technologies TTR Unique UV and TTR Unique VEROSPEC® offer you a choice of two exceptional solutions for greater security against illegal copying.
Contact us for more information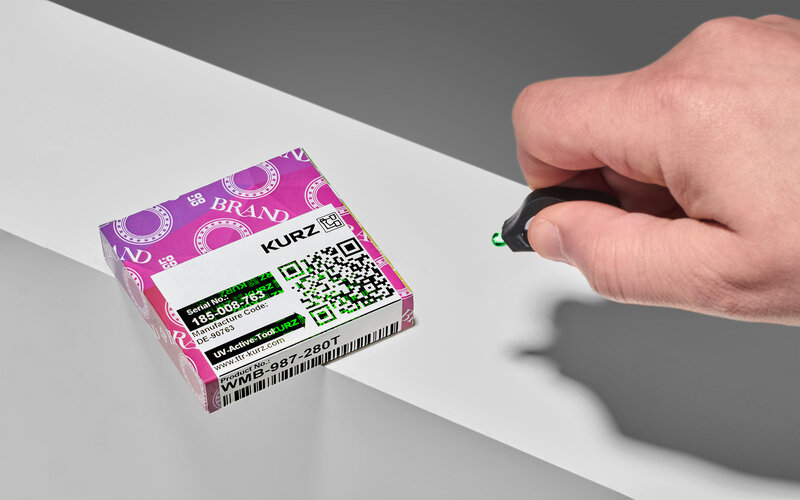 TTR Unique UV
Have your individual security feature, invisible at first glance, e.g. in the form of your company logo, integrated into our ribbon for reliable identification at any time with a UV lamp.
Protection with UV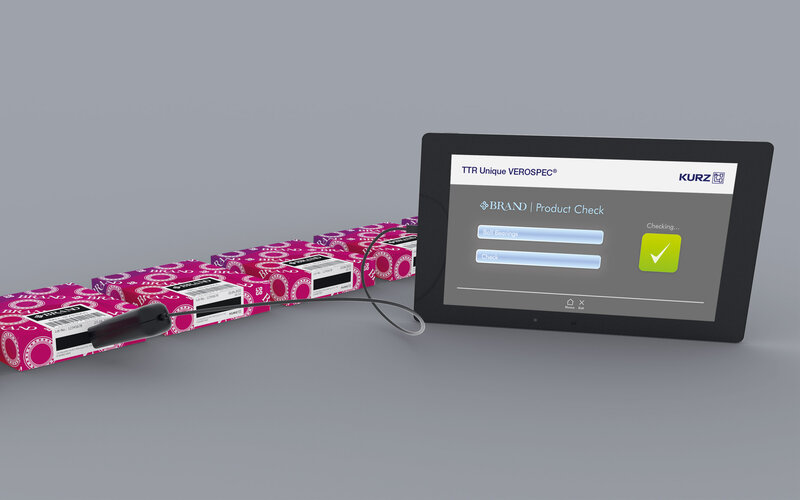 TTR Unique VEROSPEC®
Get an almost unforgeable thermal transfer solution with a unique, completely invisible security feature, only readable with a Verospector reader specially programmed for you.
Protection with Hidden Security Features
No More Black Sheep in Your Supply Chain!
It has never been easier to make products counterfeit-proof and unequivocally identify illegal copies from originals. Redesign product protection efficiently by upgrading your labeling to an invisible defense against imitations.
The security elements are applied at your premises
Mark your labels as usual with your thermal transfer printer – you don't have to change anything in the production process!
The invisible security feature is transferred automatically while the ribbon performs its usual service and your product labels are marked.
The copy protection features are always designed to be 100% customer-specific. Of course, only you have access to your specific version.
TTR Color Sheet
Take a Look
Sample Order
Get Our Free Samples
TTR Know How
Learn more